Be part of a group getting together at People's History Museum (PHM) every fortnight to meet, discuss, and explore what you have in common.  You can choose what you want to do and how you will spend the time together.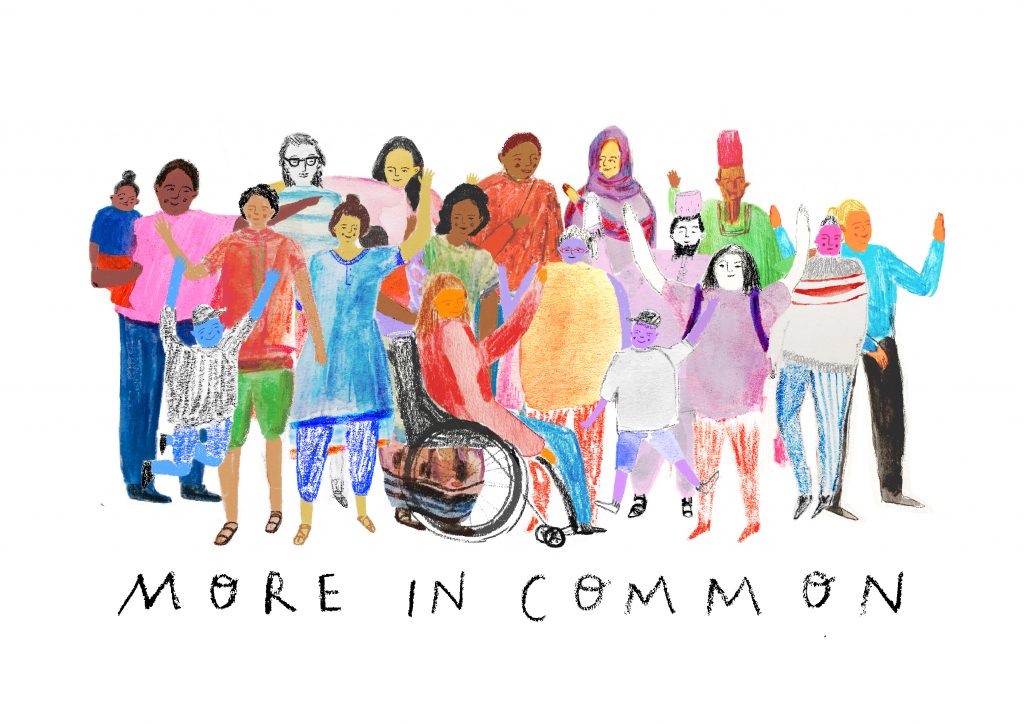 With this message, PHM launched the More in Common project in early 2020, as an opportunity for the residents and communities of Greater Manchester, who shared Jo Cox's beliefs and values to meet and work together.
After a positive response, we started fortnightly gatherings for two groups, one to take part in the mornings and one to take part in the evenings.
We were complete strangers, but we knew that we had all signed up for something we believed in.  It was encouraging to see people's commitment, despite the pouring rain on every single Monday evening, as we gathered at the museum.
Through lots of conversation, we got to know each other.
What makes us feel safe?
What do we care about?
What do we have in common?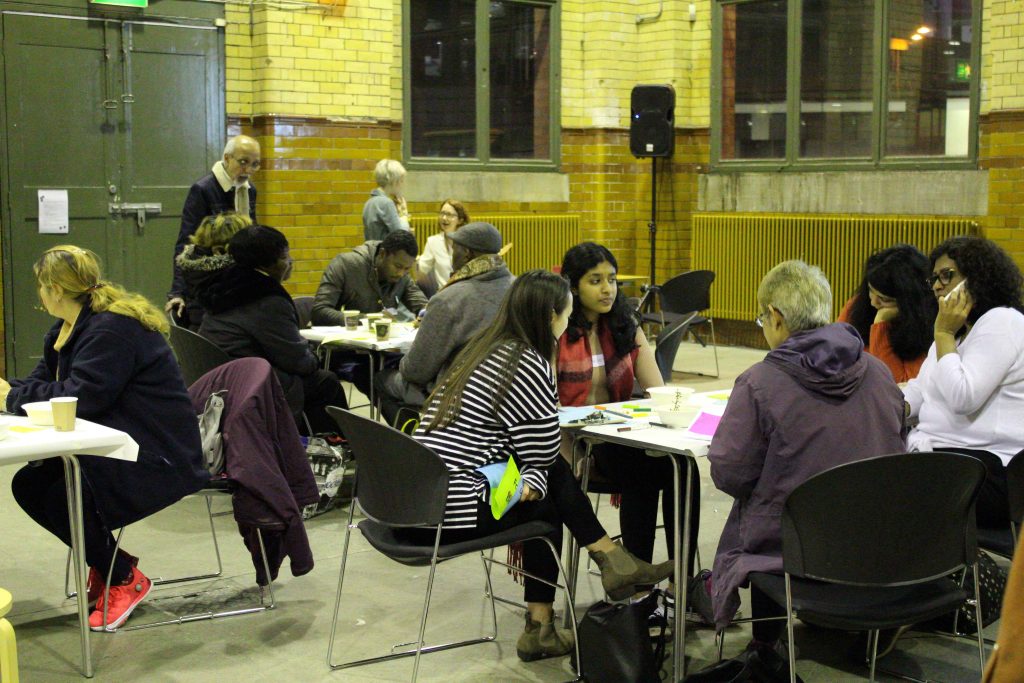 'I was pleasantly surprised when I went to the first session. Almost all of the arts and cultural events in Manchester that I had been to were overwhelmingly white, despite the city having a diverse population. I loved being in a room with people from different walks of life. I thought 'I've found my gang'.'
'I don't want to identify as a gender, colour or religion. I am me.'
'Now more than ever, we need to celebrate what we have in common and develop a better understanding of people with different lifestyles/perspectives. People are all we've got, so we'd better stick together!'
'I am increasingly concerned at the hate and lies dominating our politics.'
'I want to work with people from our different communities to improve our city and our world.'
'I feel everyone should be able to be a part of society and lead full active lives without discrimination. At the end of the day, whatever differences people may think they have, we are all humans and have the same wants, needs and hopes.'
'I believe we're all citizens of the world.'
Collective values
We developed 'values of working' that we all agreed to:
We respect and value our diverse and different opinions and beliefs.
We will not judge anyone based on their status or background.
We will not use offensive language or expressions.
We will use clear language. Many of us are non-native English speakers.
We will ask for clarification if we need to. Everyone has an equal opportunity to follow the conversation and contribute.
We will ensure that everyone has an opportunity to speak during sessions, especially when meeting online.
We will work as a team not individuals and we will try to have fun and learn new things as much as possible.
We will communicate in a professional manner for the project purpose. If we choose to socialise and make friendships outside the project frame, we will take responsibility for our own actions.
We will not take photographs and screenshots or make video or sound recordings without having the consent of all participants.
We will not share sensitive information such as personal stories outside of the group unless we have unanimous agreement.
Adapting to a global pandemic
Like everyone across the globe, we had to change our plans when the Covid-19 pandemic hit.
The very essence of our project is about social interaction and we found ourselves isolated and connected only by a computer screen.
We continued the project online, though not everyone could join us.
We had to meet in smaller groups.  So far, we have had over 50 gatherings! Check out what we've been working on.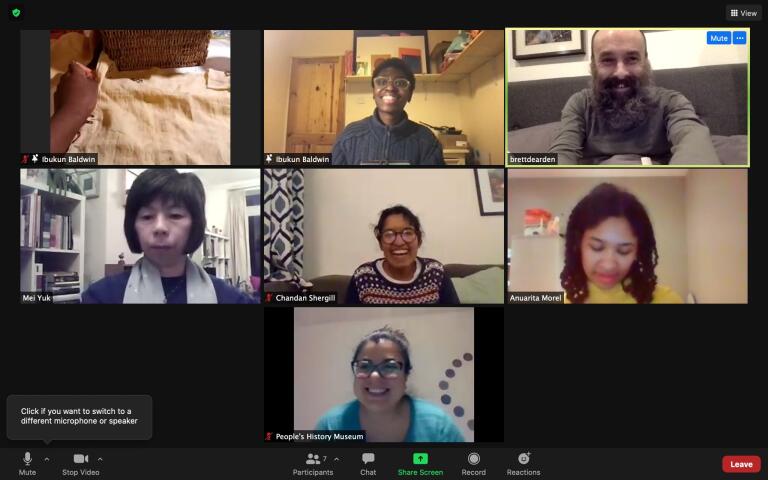 'We started working on mini projects, but none of us knew that Covid-19 was just around the corner. After a short pause, we restarted our projects online. My group works well together and we have become quite close. The experience has taught me to be more patient and empathetic. For example, it can take longer to make decisions as a group, but the end results are usually better.'
The people of More in Common artwork, mixed media, 2021
by artist John Priestley
'I have created a jigsaw puzzle to illustrate how we have 'More in Common'. 42 small squares with 21 portraits of the More in Common participants, grouped around a large Jo Cox portrait showing stages of her life.
I was an amateur artist who used art creation to fight mental wellbeing issues while combating homelessness.  I got an art project grant and created 'Home street home' for the Museum of Homelessness.  I also helped on homeless art sessions in Rochdale before the Covid lockdowns.  The More in Common project is the largest artwork I have ever created. Mixing portraits, keywords and inspirational Jo Cox images, it's been an honour to create this work.'